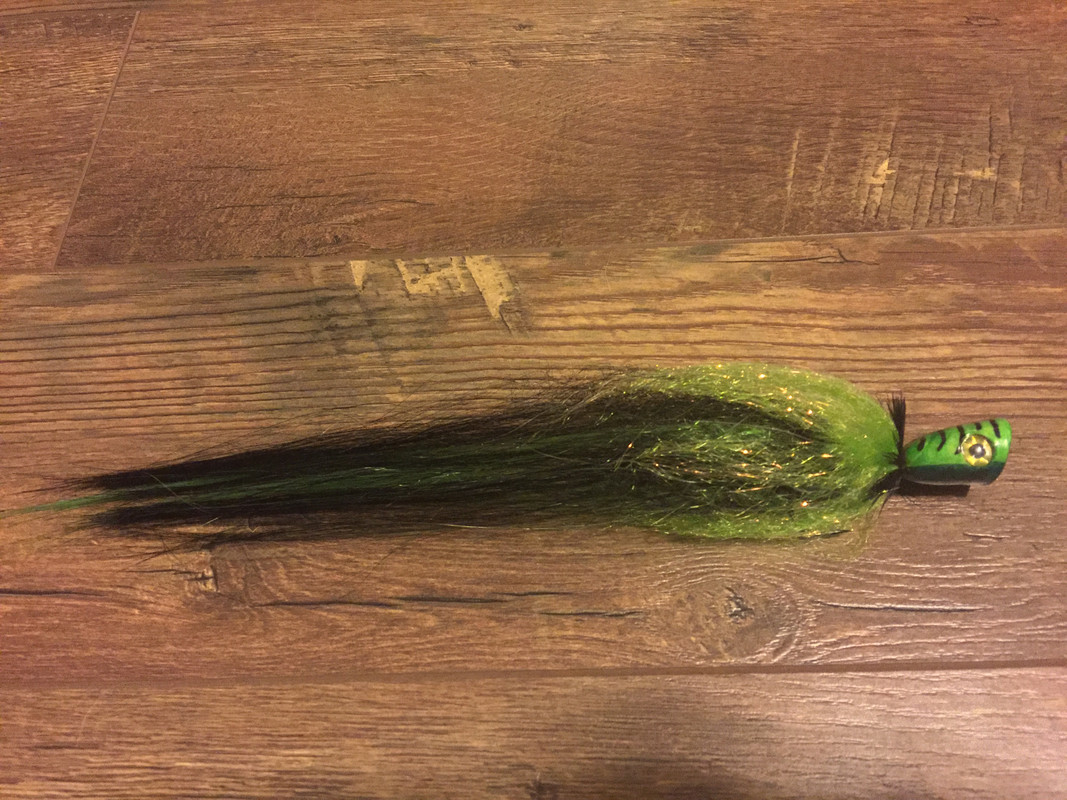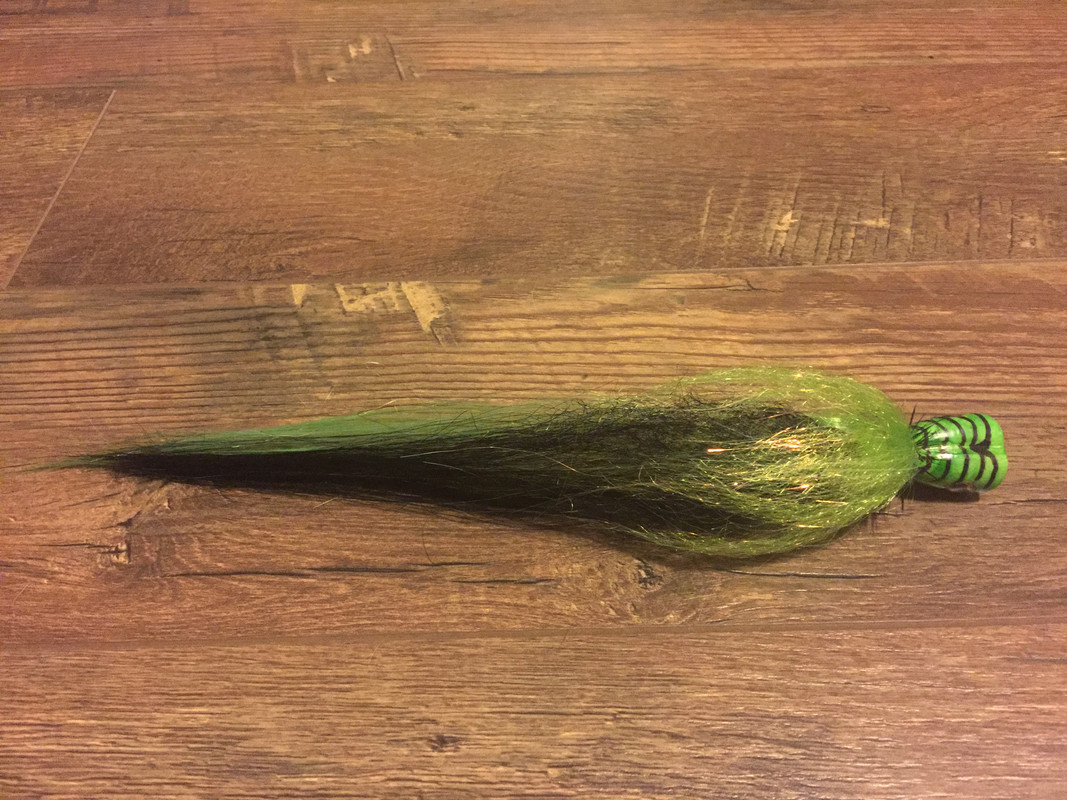 ...in case you were wondering...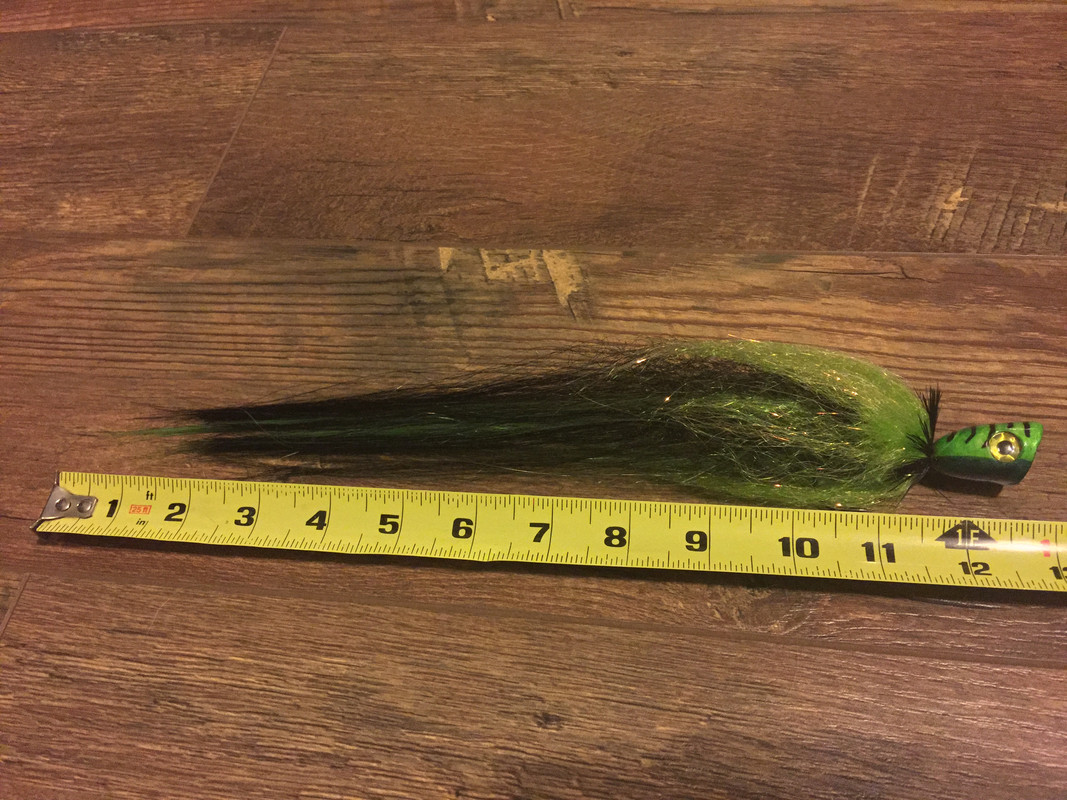 Here's the back-story: A freind and I are going to be fishing the Chippewa Flowage the 16th, 17th and 18th. One our Structural Designers at work, Mike Dorazio, grew up on the Chippewa Flowage and his Dad, Dave was a guide up on the flowage for 50 years...so he's our go-to guy for the trip (Oddly, Ive never fished the flowage, even though it's only an hour and a half or so away...).
Mike said, "For August, No. 8 Bucktails with black hair and green blades and something green and black down low." Which instantly gelled with my experience on the river down here - smallies, musky and pike just inhale big green and black Decievers.
I brought the fly in this AM to get Mike's input, he says the colors are right, so it'll be joined by a slider and a couple big hollow ties in the same colors over the next couple days.